Light Steel Constructions are light steel structure fabrication and erection specialists in South Africa, Lesotho, Mozambique, Botswana and Namibia. We specialize in the construction of hostels, clinics, schools, modern homes, holiday homes, container homes and brick homes.
We provide a complete turnkey solution when working on structural light steel projects taking care of everything from the design of all structural components, detailing and production of fabrication and erection drawings, to the final fabrication and erection of light steel buildings.
67 years of combined experience in the steel industry
We pride ourselves on being a family-owned and run business committed to delivering cost-effective, customised light steel building solutions that address and surpass our clients' expectations. Our years of experience enable us to speed up the design and detailing process of light steel buildings by eliminating overlapping tasks and working with an efficient integrated workflow.
Professional from start to finish
We only work from certified designs when manufacturing and erecting light steel structures, roofs, cladding, ventilators, windows, doors and translucent polycarb sheeting. Our team of expert professionals have years of knowledge and a wide variety of expertise in the light steel industry. They are dedicated to making every light steel structure a reality.
Everything we work on is designed in an aesthetically pleasing manner in order to blend with the surrounding building and environment, while retaining its own individuality.
Light Steel structures designed today, built for tomorrow
Our experienced team spends substantial time prior to the commencement of your project in order to understand your needs, how the light steel building will be used and the environmental conditions in which the structure will reside. We look at the light steel structure as a whole, considering the services the building will require and we advise on ventilation, insulation, door access etc. We always design to optimize space and provide extensive advice on achieving the most effective building design – from the placement of doors to making the most of natural light.
A team dedicated to your success.
We have experienced employees and subcontractor teams committed to ensuring every light steel structure is completed on time, according to strict industry specifications. If you have any queries we have an experienced team available to assist you. We take great pride in our commitment to world-class quality and service excellence.
All our workers is registered with NHBRC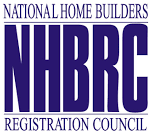 Examples of Contemporary Steel Houses